The first Sotogrande Grand Prix took place last weekend. For five days (from May 24 to 28), spanish and foreign car fans admired a large number of old and premium cars. The cars participated in speed events and exhibitions, wandering circuits bordered by luxury villas for sale in Sotogrande.
At the same time, visitors attended the event «Top Marque» on the marina, where the most prestigious manufacturers presented their latest models, including some ones before the official launch.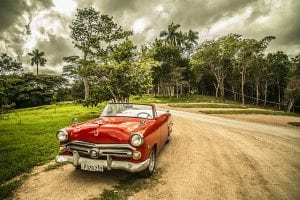 Inspired by the concept of the Zoute Grand Prix, the Sotogrande Rally adopted the look and style of its belgian brother.
Thanks to this type of demonstration, the small Andalusian town is gaining popularity. Indeed, the luxury properties of Sotogrande, as well as its natural environment, represent a treasure hidden in the Costa del Sol.